The Beatles Anthology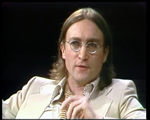 In the post-Beatles days, people often asked the group members whether they would reunite or get back together, none of these happened and misery came. In 1980, John Lennon was shot dead. Since then, no one thinks that the Beatles would got back together as John was not here. Discussion on a possible Beatles documentary were under planning but nothing came.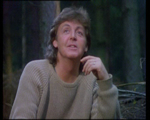 In 1994, with the help of Yoko Ono, widow of John, several tapes of John's home demos were given to Paul, George and Ringo. So, two new songs and a documentary project that counts on the Beatles career kicked off.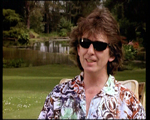 The Beatles Anthology , which consists of TV series, home videos and three double albums, was premiered in 1995. The film shows the surviving Beatles talking about their history with interview clips of John.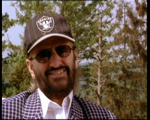 This video series has won the 1996 Grammy Awards for "Best Music Video, Long Form".
The home video ends with the three remaining Beatles talking about John and the new songs, and the music video of "Free As A Bird".
A 5-DVD box-set was later released in 2003. It includes the original 8 episodes across the first four discs and 81-minute special features on the fifth disc. The fifth disc contains the video of "Real Love", Paul, George and Ringo jamming and their visit to Abbey Road Studio, the making of the Anthology albums and project and the making of the "Free As A Bird" video.
[images taken from The Beatles Anthology © Apple Corps]